Sunday is quiet a boring day in OZ.. not mentioning the hot whether that makes me wanna strip!. Most of the shops here closes at 2.30pm or 3pm.. so we decided to stay home… watch movie and rest. Being a person who cannot sit still doing nothing….I decided to do something….. productive…. Likeeeeee…….~~~
#1 Watching movies…. Yes… movie with an ass .. I mean S. Mama, Nadia and I watched 5 movies today. We enjoyed watching the silly and heart warming Confession of a Teenage Drama Queen & Voice Them Up, cried our tears off to Kabhi Kushi Kabhi Gham, laugh like mad ladies with B.E.A uuuuutiful Bruce Almighty and covered our faces during the Doll Master.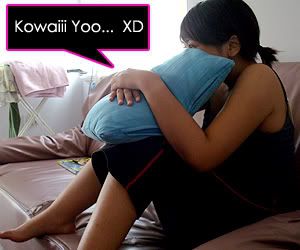 Watching the Doll Master
#2 I also read magazineeees~~~~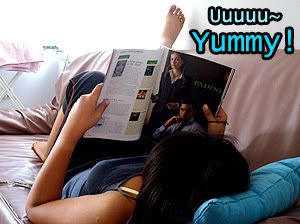 #3 Play PSP~~~~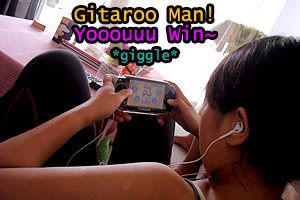 I missed Bulma surprisingly, coz we played this game during our study year.
#4 Read magazine again~~~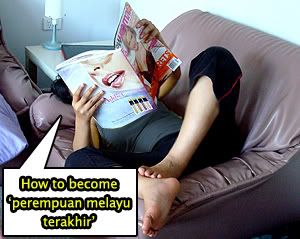 #5 And more PSP….. (I can't stop not until I finished Gitaroo Man - Zoey u SUCKED!!!!)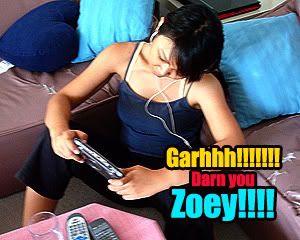 Yosh! Accuracy ability - up +5 level... And juuuusssttt when I thought I've became smarter and smarter by being productive… I decided to give my diligent and hardworking brain a rest. Nite22!!! (Listening to Gitaroo man - The Legendary Theme and dreaming of mochachino) PS: I completed the game in a day! Nyahahahahaha!