Today's programme was more to sightseeing and going to places of interest. First, we took a bus to go to Fremantle. As planned, we took some pictures at few spots and mama, being a thoughtful person as always, bought some souvenirs for her new colleagues. Garghhhh!!! It was damn HOT! The heat was pricking and my skin tone has unquestionably turned darker! Seriously, I don't mind the walking, I really don't. I just hate the piercing heat even though you reapplied the sun block every 2 hours! Bakayaroooo!!!!! Note to readers: Please be warned that you WILL be hearing my complains about the weather until the 6th of Feb. Anyways, back to our journey. At 1PM, we had a quick lunch at an Indonesian restaurant called Victoria Café & Restaurant near E-Shed Market. Mama ordered the Indonesian Fish Kari. It was very very delicious. Fish curry with a tad of crab taste. Yummmmy~~~~

Waiting for the Bus: 106 - Bloody HOT!!!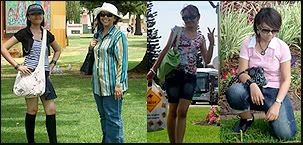 The four Darlings!



Mama & Nadia at Fremantle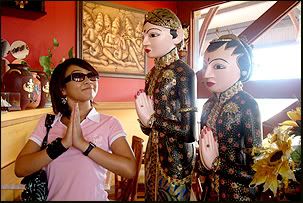 Lunch at Victoria Cafe & Restaurant



Nadia at the Vroom Vroom car!



Fremantle Port building

Ziki (Cici's friend) picked us up at about 1.30PM and brought us for some mini grocery shopping at Garden City mall for his new house. Fyi, I encountered 'diet book' outside the supermarket which allows you to keep track on what you eat. It's kinda like a daily food intake diary and it's free anyway so might as well take it right? So I took 3 and Nadia took 3 = 6. But it's ALL MINE!!! Maceh Nadia! Muahhhs!!!

Garden City Shopping Mall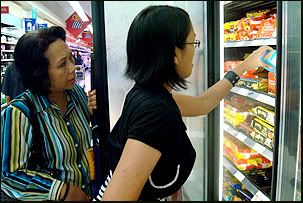 Mama wanted some Munchies~!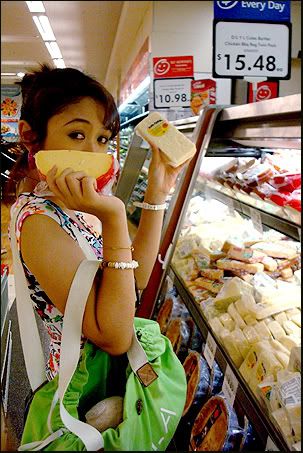 Something cheeesy is going on around here... apa tu hah?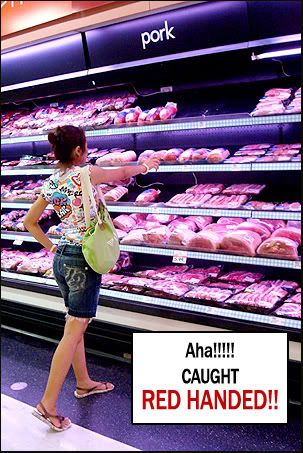 Haa tu dia!!! Caught RED HANDED!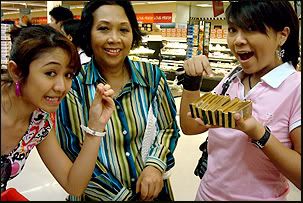 Chocolates for my Sayangs at home



More Munchies...



Bayaaaaaaaaaaaaar~~~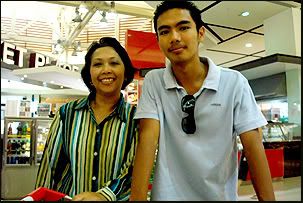 Mama & Ziki



The Diet Book!
We visited Ziki's old house in Booragoon suburb. It was a very pleasant looking house. But I have to admit that the one beside it was much nicer.
We also rented a Mitsubishi family car at M2000. It's very spacious and yey!, I've got to drive in it! In Perth! Gagagagaga! Well, only for a while though coz it's more convenient for Cici to drive coz she knows the way around here more than we do.

Driving in Perth!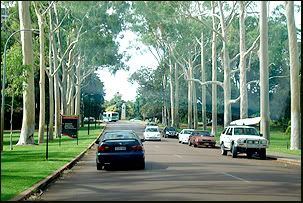 At King's Park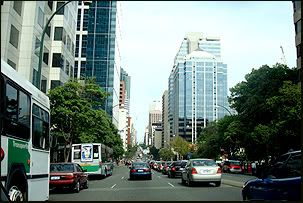 Driving in Perth City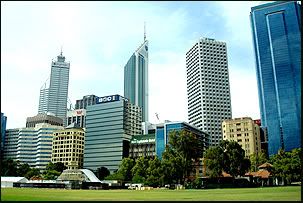 Perth City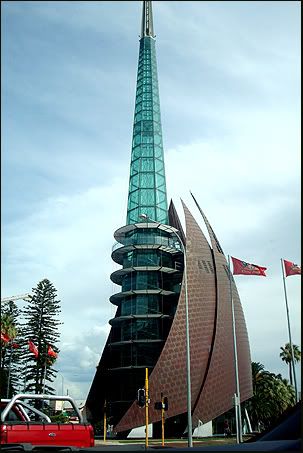 Uuuuu~~
We visited King's park for a while and later to Midland to accompany Ziki to his new house before heading off to Fremantle again for some fish and chips at Kaili's. We've been there during our last trip with Cici before but figured that since this is Nadia's first trip after 15 years of not traveling; why not just bring her there to visit her seagulls' friend no? Poor Nadia, the seagull definitely missed her so much that they gave her their own 'souvenir' on her shirt. Oh-Oh~~~ *Nadia tension… *Nadia tension.. ><"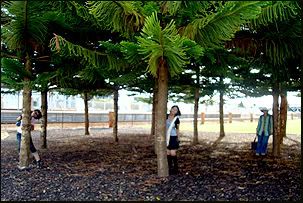 Back in Fremantle



No... We didn't eat at Joe's



We have trouble deciding!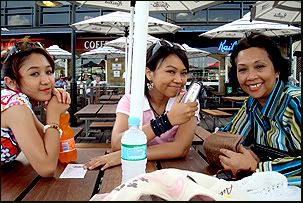 So we ate at Kili's instead!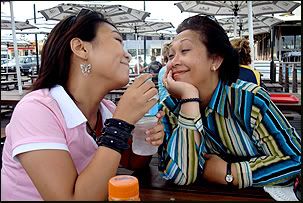 Lavu-Davu! My mama is the coolest!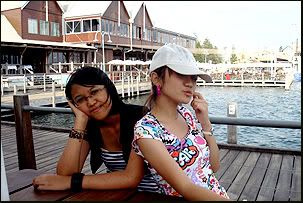 So as my siblings!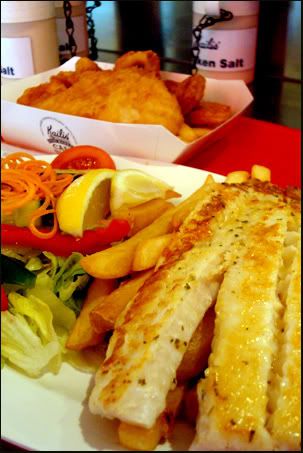 OZ dish - The Fish & Chips!



If I say the word, I'll be dead!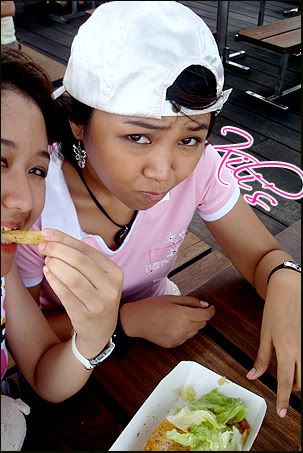 Sharing is caring!

We also met an 'omputeh' family with their foster child from China (she enrolled for the 2 month student exchange program)
"Are you Japanese?", she asked.
Her name was Bobby by the way.
"Oh no... lol.. we're Malaysians", Cici answered.
"Owhhh! Apa khabar!", She replied.
Both Cici and I were quiet surprised. We chit chatted for a while and found out that Bobby used to have foster child from KL who enrolled for the same ala-ala 'anak angkat programme' and her daughter, Melita works at the Tourism company in Fremantle. She told us that we can go and visit the Dolphins for AUD 50 or AUD 195 to have a swim with them. Alaaaa..... sorry ler kak. Duit gue nggak cukup sih. If not, I'd be more than happy to visit Dolly's friends, LOL.

Left to right: "I forgotten your name", Melita, Bobby & Cici



Left to right: "I forgotten your name", Aya, Bobby & Cici!

Anyhow, after we had our dinner (mind you, 8PM during summer in OZ is similar to 5PM in Malaysia), we took a stroll near the Maritime Museum and also near the Fremantle beach for some pictures. On our way home, we came across the route to the beautiful Scarborough beach and decided to drive there asap to catch the sunset.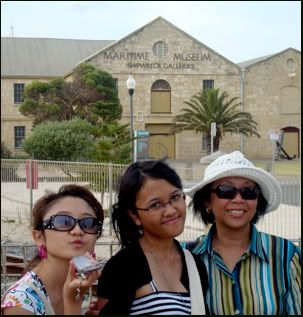 Maritime Museum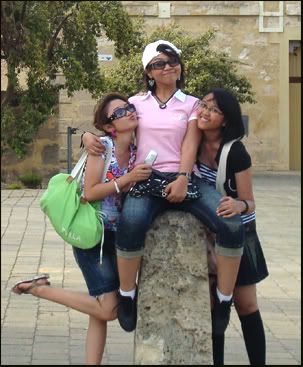 The FASANAs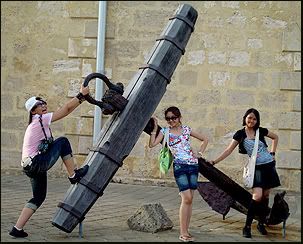 The giant anchor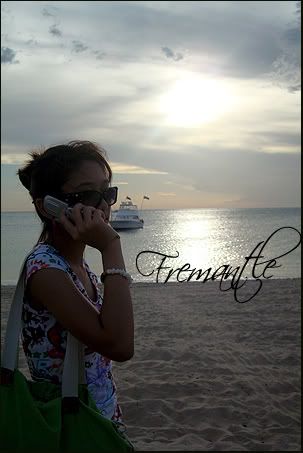 The Fremantle Beach



My Darlings & Hotties!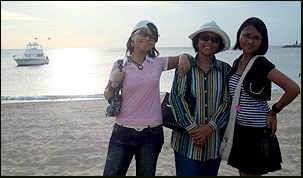 Gue, Ibu Gue.. adek gue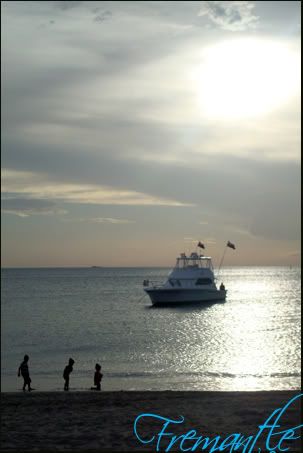 The little OZ FASANA's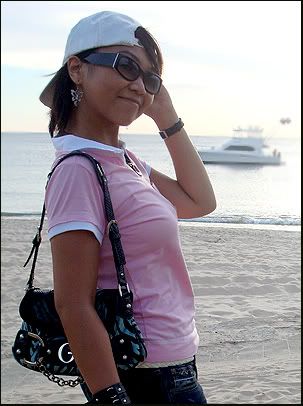 Anak KK yang semakn gelap dek panas di OZ. Dang-a-Dang!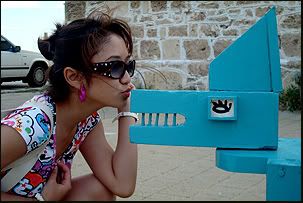 Cici kissing the bitch pretty eyed dog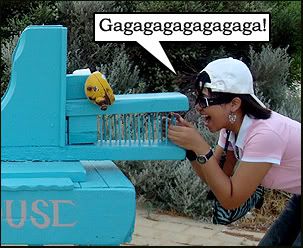 Aya fighting the big eyed dog!



Huga! Huga! Kiora! We're the Kiwi Hakka sesat!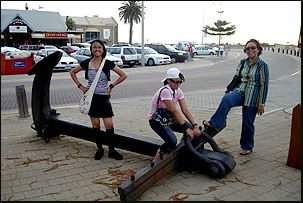 Aaaa.... no comment!



Nadia: "What are you doing?" - Aya: "What's the Probleeeeeem~!!!"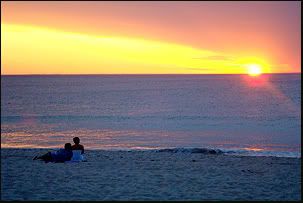 Sunset at Scarborough beach...aihs~ Doki Doki~

Scarborough beach was just so fantastic and waaaaaaaaaaaay ahead of our Tanjung Aru beach. Well, not to compare though but I know we CAN do something like it at our own Tanjung Aru 3rd Beach area. We took some pictures and hopefully it can be used by mama to propose some ideas to her ministry. Who knows ;)

Sis Nadia & Cici



Mi Familia



Cici & Me!



Scarborough Beach

MNG Print Advert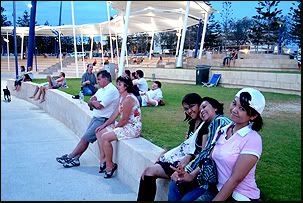 Pose maut dulu~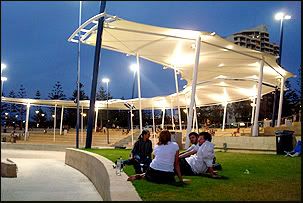 Visitors of Scarborough Beach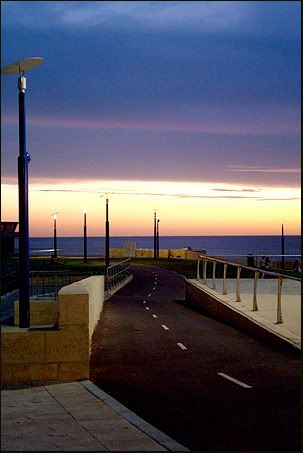 You can cycle here too! Safe and fun!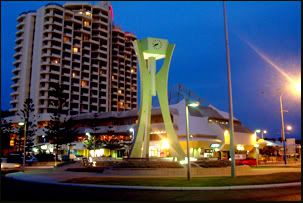 The little town of Scarborough Beach



Ok! Tired! Home we go!


At 10.30PM, we were all dead tired from all the walking, to shopping to driving all day long. Even the chocolate I bought for my sayangs have melted in the car. Damn gila babas! Guys, no worries. It's in the freezer now. T-T Gomen nasai~
Tomorrow, we'll be meeting our fellow friends i.e. the kangaroos, the koalas and also chachos chocolate factory aaaaatttt… hrmmm.. I've forgotten the name of the place! Nyiiiahahahaha! Will update more tomorrow. Oyasumi!